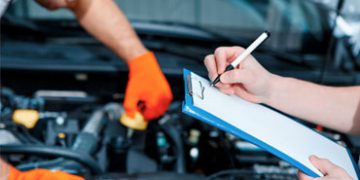 from $35
Are you seeking to get a roadworthy certificate in Shepparton? If you're changing ownership, re-registering or moving to another state you'll …
Read more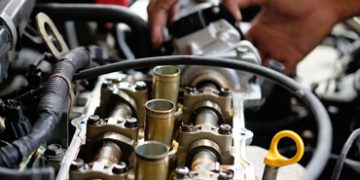 Is your diesel engine's vehicle service is due? Your diesel-powered vehicle needs to be serviced by an experienced diesel engine mechanic Shepparton. If …
Read more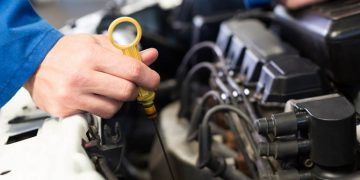 Looking for a local mechanic in Shepparton to service your car? We at GV Auto Mechanics provide quality general car servicing for cars of all …
Read more
30 Day Warranty on Repaired Vehicles
Download and bring your coupon to our repair shop to get a discount.
Service Pricing and Catalogue
We offer a wide range of repair services to vehicle owners located in your area. Our team knows how to handle it.
MORE SERVICES
Our goal towards our clients is to resolve all vehicle repair issues in a warm and professional environment to inspire their delight every time. We hope to win every customer's trust and confidence by treating them fairly and with the highest ethical standard. We strive to provide the best car repair experience to our costumers.
Extra Heavy Duty Diesel
$60
Differential Fluid Service
$70
Transmission Fluid Exchange
$120
TRUSTWORTHY!
We are the mechanics you can trust, this is not what you expect from a mechanic but it is what you want and you'll get it.
GUARANTEED
At GV Auto Mechanics, we stand behind our work. All of our services are guaranteed. We do it right the first time, every time.
We serve every corner of Goulburn valley, includes Shepparton, Mooroopna, Seymour, Echuca, Benalla, Yarrawonga and Kyabram.
Your car service interval depends on not only the distance but also driving conditions and time. The frequency of your car to be serviced depends on how far you drive as well as how you drive.
According to a survey, 31% of the respondents were unaware that It is not compulsory for the car under warranty to get serviced at the new car dealership. Using Original manufacturer parts, authorized service providers record the service in the vehicle logbook and efficiently maintain the validity of the warranty of your new car.
If price is a major factor to get your car serviced, check with us as we not only guarantee the genuine cost but also quality at work. Our packages are comprehensive and offer your vehicle everything it needs to maintain its efficiency and value. Customer satisfaction is our priority.
We offer packages ranging from basic to major servicing packages which cater to all needs of your vehicle. Our services include, but not limited to Battery check, Vehicle inspection, Engine oil replacement, Oil filter replacement, Air filter replacement, Fluid and water top-up, Standard spark plugs replacement, according to the requirement of your vehicle.
We have a team of expert mechanics who are fully trained, experienced and skilled in all aspects of car servicing. We offer you friendly, straightforward, efficient, and honest services. We strive to achieve 100% customer satisfaction.
If your car breaks down in the middle of no man's land in and around Shepparton or anywhere in Goulburn Valley, look no further as GV Auto Mechanics can assist you in no time with our car towing service. Check with us for other towing services.
At GV Auto mechanics Shepparton, we aim to make sure that you get immediate assistance during emergency situations like an emergency car breakdown, flat tires, dead battery, wheels of the vehicle stuck in the mud, failure of the engine, etc.,
Our emergency services includes changing a flat tire, repairing mechanical problems, jump-starting the vehicle, providing fuel if you run out of fuel. In an emergency, we make sure that you get assistance as quickly as possible. Our staff is highly trained and well versed with different kinds of auto repair problems in Shepparton. With high experience and expertise in this field, our team will provide you with the most economical, efficient and hassle-free services in Shepparton.
We are available every day of the year and round the clock at your service. In an emergency contact our emergency Roadside Assistance number and leave all the problems of vehicle breakdown on us. We have a team of professional, efficient and customer-friendly auto mechanics who can repair all kinds of makes and model vehicles.
We are available 365 days a year and 24/7. In any kind of emergency breakdown situation give us a call and we will provide you with assistance in no time. Call us now.